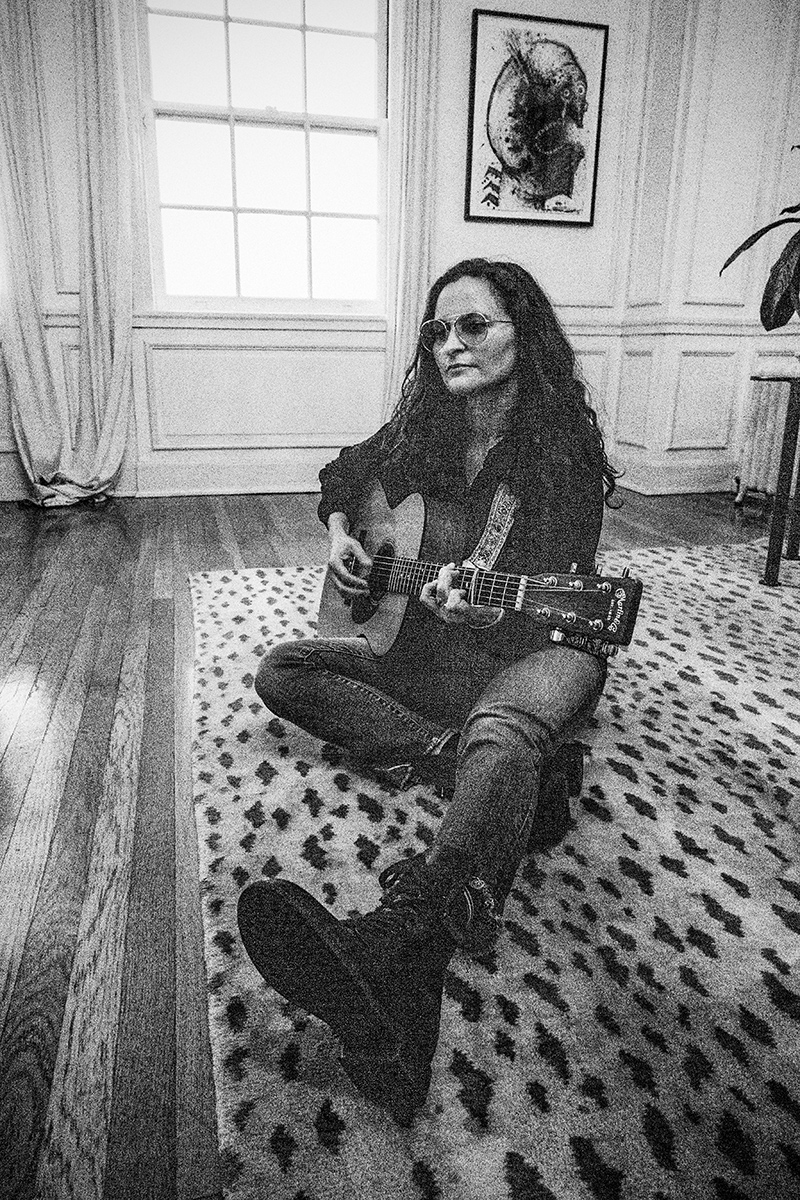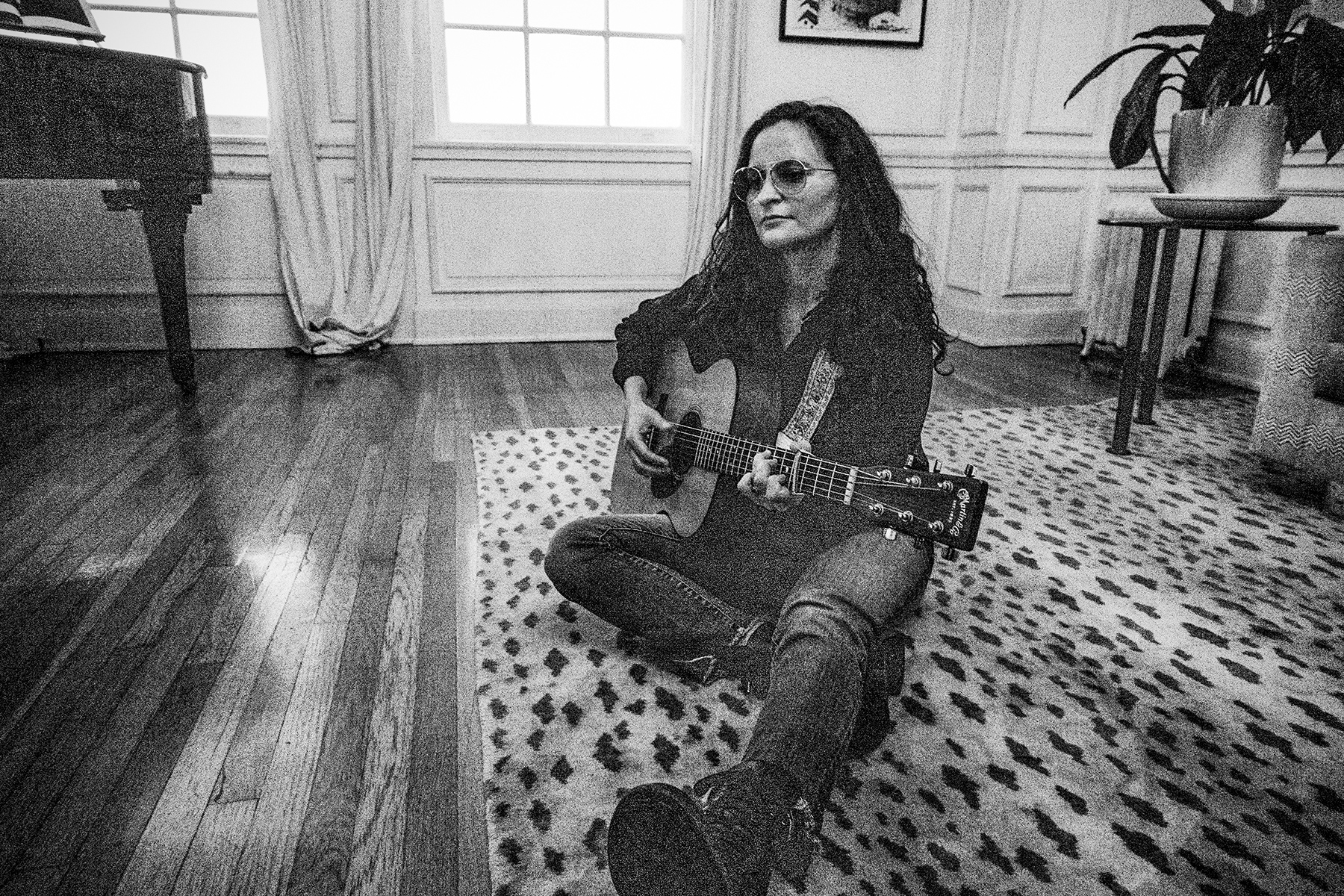 Rain Phoenix
Images and Video of "Time is the Killer" by Jan-Willem Dikkers
Video of "Lalala" by Zoey Taylor
Art on walls by Joey Feldman, Henry Diltz & Russell Young
"I decided that I wanted to call the record 'River' and I wanted it
to be an homage to him and sort of bring him into
the conversation, and bring in the subject matter of the universality of loss...
to connect him to that was super important."
— Rain Phoenix
RAIN PHOENIX
Rain Joan of Arc Phoenix (b. November 21, 1972) is an American actress, musician, and singer. She is the older sister of Joaquin, Liberty and Summer Phoenix and younger sister of River Phoenix. Rain began singing on the street of Venezuela while her parents were missionaries there. Known for her musical work alongside brother River, she also acted in numerous films and television shows including Family Ties and Gus Van Sant's Even Cowgirls Get The Blues alongside Uma Thurman. You can check out her website here
RIVER PHOENIX
River Jude Phoenix (August 23, 1970 – October 31, 1993) was an American actor, musician, and animal activist, whose work encompassed 24 films and television appearances. He began his acting career at age 10, in television commercials. He starred in the science fiction adventure film Explorers (1985) and had his first notable role in 1986's Stand by Me. Phoenix made a transition into more adult-oriented roles with Running on Empty (1988), a performance that earned him a nomination for an Academy Award for Best Supporting Actor, and My Own Private Idaho (1991), playing a gay hustler in search of his estranged mother. On October 31, 1993, Phoenix collapsed and died of combined drug intoxication following a drug overdose on the sidewalk outside the West Hollywood nightclub The Viper Room at the age of 23. At the time of his death, Phoenix was acting in Dark Blood, which was released in 2012.
ALEKA'S ATTIC
Aleka's Attic were an alternative folk/rock band from Gainesville, Florida, formed by River Phoenix and his sister Rain in 1987. The lineup also included Tim Hankins on viola, Josh McKay on bass, and Josh Greenbaum, a friend of River's from Florida, on drums. River was offered to sign a two-year development deal with Island Records to develop the band and record an album. Island ended up opting out of the deal, leading River to record their album independently. The release of the album, with the proposed titles Never Odd Or Even and Zero, was postponed due to River's death. In commemoration, 25 years later, Rain released two previously unreleased Aleka's Attic singles and announced that the album would be released eventually.
Actor, musician, singer and activist Rain Phoenix started singing with her brother River at age three. At sixteen she joined his band Aleka's Attic, performing and touring with the band for several years. Rain subsequently sang backup vocals with R.E.M. in the studio, accompanied Red Hot Chili Peppers on their One Hot Minute Tour, joined her sister Summer's band The Causey Way in 1997, formed Papercranes in 2003, and founded folk duo Venus and The Moon in 2013. Then, about a year ago, marking the 25th anniversary of River's death, Rain honored her brother's joy of music by releasing two of his previously unreleased tracks. On this occasion, she also released "Time is the Killer," her first single as a solo artist featuring Michael Stipe, which provided Rain the creative impetus to craft her solo debut album River. She talks with us about the need for kindness, the power of artists, and why she chose to pay tribute to her brother in musical form.



Where are you from?
That is a funny question because I moved around a lot, but I'd say that what I call home for most of my childhood is Gainesville, Florida. I haven't been there for many years but I still kind of think of that as home.
When did you start making music?
When I was three I started singing with my brother River. I just kept doing it because apparently, I had a good singing voice. When you're three you don't even know what a voice is much less the concept of it being good or not. That is what I love about childhood, you don't have a lot of attachment of identity. It was just open my mouth to sing and apparently it was much loved and I just kept doing it because that is what we did. We played music together.
Who did you listen to growing up?
I think for a lot of kids it starts with what your parents are listening to. I remember hearing a lot of Steely Dan and Carole King and James Taylor and Neil Young and Bob Dylan. In my teen years, I started listening to more what my older brother was listening to and that was Talking Heads and Squeeze, XTC and then I got turned on by my high school friends to Kate Bush, which I became a bit obsessed with, to be honest. Peter Gabriel, U2 and I also really liked African music. I became a huge fan of Thomas Mapfumo, I don't know if you've ever heard of him. He's from Senegal. I cite him as definitely my top five. It just makes me feel so good that music. I sang classical for a little short time.
How did you get started?
It was my brother River who started the band Aleka's Attic and invited me to be a part of it. That was how I got started in music. We toured and I think I was not even seventeen when we started performing and touring. It was always who I was.

"I decided that I wanted to call the record 'River' and I wanted it to be an homage to him and sort of bring him into the conversation, and bring in the subject matter of the universality of loss…to connect him to that was super important."
—Rain Phoenix

Do you remember what felt like your first break?
I just want to see what it feels like when you connect with an audience. To me that would be my first break, is when you have that feeling that it's not you using a song or an audience watching you. It's the symbiosis of the two together. There's something really magical that happens when that is right, when you feel like you are communicating with a large group of people and they with you. That to me was the break. I think that may have happened when I was as young as five where I was singing in front of a lot of people, realizing all that energy was co-mingling. That was pretty special. I call that my break.
How did you decide that this is what you are going to do?
I don't know. Like I said before, it wasn't really a decision. It was just who I was kind of thing, what I had always done. In particular—deciding to have a solo record for the first time in my mid-forties—that was definitely a conscious decision I made for myself, to make this record Rivers, to bring him with me, so to speak, or to pay homage to him with my first solo record, so that I could move toward a different expression with music. I think this was probably the most conscious musically I've been, in terms of really having an urge and intentionality wanting to be a solo artist. To call it 'Rain Phoenix' and actually make a record was the first time.
Outside of that, I kind of just really love music and melody. I meet people and we start making music and that becomes this band, and then I do that with other people and then it's that band. I don't know that I had as much intention as I do now. [This record is] not necessarily just for me. It's more the opportunity to speak about the universality of loss in a culture that doesn't want to talk about death so much that we're scared of it. I'm part of that too. An urge to have sort of an open dialogue through the record, to let my record do the talking and to let my shows be hopefully a place that provides some kind of healing for people that are struggling with loss and also joy from it from just talking about it. There's something that happens.
What prompted you to go for it now?
I guess it was around the 25th anniversary of my brother passing away. It just started happening. I cut together a video of his and put it out on YouTube. No fanfare, no press, I just wanted to provide it for the fans. That was the beginning. Something kind of opened and I felt like I have to keep going with this. I put a single alongside two of his songs in February of this year. Then I couldn't stop making songs. I was working with my producer and collaborator Kirk Hellie. We just kept writing and we kept producing songs. The next thing I know there's a record worth of things.
Through the process of making that, I decided that I wanted to call the record River and I wanted it to be an homage to him and sort of bring him in to the conversation, and bring in the subject matter of the universality of loss—but you need to make it personal for it to be universal I think. To connect him to that was super important. I think in some ways it's a hard subject to talk about, just in general. I know from my own experience, and so that might help someone else connect with their own loss. It just kind of kept snowballing. It started modestly as trying to produce a video for him, for his music.

"I believe that artists are harbingers of culture change. The more we can support each other in the artist community, the more that we can stand up and choose to change the things that aren't working."
—Rain Phoenix

Who would you most like to collaborate with and why?
This is thinking music. It's like elevator music. David Byrne, Brian Eno, PJ Harvey, Beth Orton.
What are your passion and interests outside of music?
I absolutely love to work with other artists. I believe that artists are harbingers of culture change. The more that we can support each other in the artist community the more that we can kind of stand up and choose to change the things that aren't working. I've been thinking a lot about how we just assumed the rules of society and the rules of how you do things is fact. The thing I love about artists that really are passionate about what they're making regardless if it 'matters' is that it has the potential to change things completely because they're crafting a new way. There are no rules.
One of my passions is encouraging artists like myself and other artists to be the light switches for others and use their art to change culture, talk about politics, the environment, animal rights, human rights through their work. I want to encourage as many artists that are doing that today to have the space and time. My biggest dream is to just have a space where they don't have to worry about anything but making art and changing culture.
LAUNCHLEFT
LaunchLeft is an alliance of left-of-center artists, a space for famed creatives to launch the next wave of music rebels. In a world where ever-increasingly artistic expression is coopted and monopolized by a corporate mindset, and where competition blinds us to the strength of collaboration, LaunchLeft aims to create an intentional space that highlights and empowers all artists for whom radical creativity is not a choice, but a necessity. LaunchLeft begins with music but it's ultimate aim is to launch left-of-center artists in all creative fields. You can check out LaunchLeft website here
In small ways, I do that. I have a podcast called LaunchLeft that brings in well-known artists then asks them to highlight emerging artists as a way to spotlight up-and-coming really good musicians and—hopefully all artists eventually—but we're starting with music. LaunchLeft is also just really about launching all kinds of left-of-center artists and people who might be the next Beatles or who might be the next Aretha Franklin or somebody who is just changing things. Eno is a great example of that. Somebody who just really changed so much of music culture because of his production. It's like David Bowie. He is one of those people, top of my list. That is really my other passion.
How long have you been doing the podcast?
The podcast just launched September 3, 2019, but I've been formulating and doing large-scale concert events and different things…LaunchLeft is sort of this big idea. With the small resources that I've had, I tried it out in many different ways. Since about 2010 when I first put it to paper I've done all kinds of different versions of LaunchLeft but the podcast has just recently launched.

"It's really just like this solidarity engine in the artist community, and the idea of stacking kindness on kindness, so that we can change culture to be one where kindness is cool, and not 'we've got to step on other people and compete to get somewhere.' That is my greatest passion."
—Rain Phoenix

It's a new iteration?
Yes, exactly. That is one version but LaunchLeft is also releasing my record so it's a label as well. It co-released the previous single with Mike Stipe singing 'Time is the Killer'. That made me realize it should be a label too, so I have a roster of artists—I'm excited to help artists. I'm excited to help their music hopefully in 2020. It's a big part of it and to have a place to create and then turn around and give back to those that don't have that. It's really just like this solidarity engine in the artist community and the idea of stacking kindness on kindness, so that we can change culture to be one about kindness being cool, and not 'we've got to step on other people and compete to get somewhere.' That is my greatest passion.
What is your favorite book, film and music right now?
I was given a Kate Bush book last night from my dear friend Cris Tucci who is also creative directing with LaunchLeft and has done a lot for us. I guess it's her book of lyrics and I'm forgetting the name of it but you can look it up.
Film would be Joker. I saw it recently. I still can't stop thinking about it, potentially what it was trying to say. What is great is that it's open for interpretation. I'm sure everyone will take different things from it but first of all, it's an art film which I did not expect. Secondly, it just spoke so much to me about society and where we're at now and what we're afraid of. It really hit all these buttons that had made me think a lot about just how dark these times are. There is a lot that's beautiful going on right now but there is so much that is so painful and it also highlights the importance of just caring for each other. How important it is to not overlook people who are scary or we think oh, they're not just right in the head. How important it is to care for all of humanity—and all beings for that matter—are my beliefs.
You said music. Because of LaunchLeft, I get so much new music too. Music-wise I'm listening to Neu. This record is really special. Listen to it front and back. It's a white label with an orange text Neu. Fantastic, cool. I really like experimental and ambient music too. I also like monks' chanting. I love to just listen to chant music. I think maybe because I make so much music and I see so much rock and roll or folk. Sometimes just hearing ambient music is what I'm into. I'm happy I get to be the one to tell you about it. Check it out.